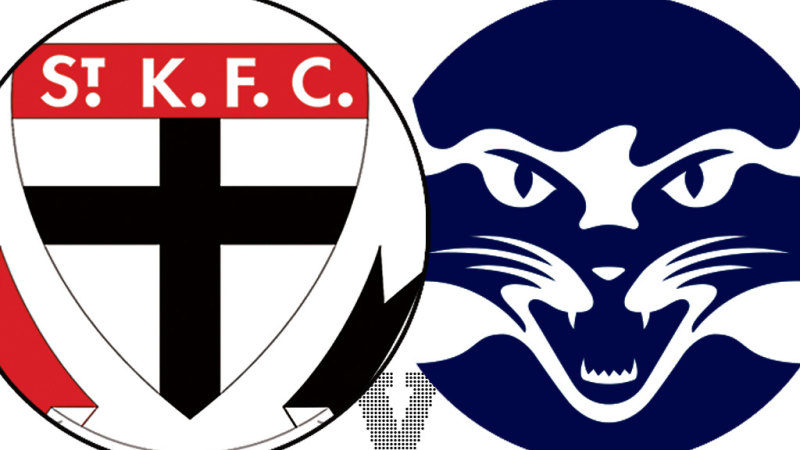 One of the plays of the day, despite it being a bit messy.
Tuohy got the ball on the wing and took a bounce, before trying to handball to Jeremy Cameron. Cameron couldn't take it cleanly, and the ball was contested but spilled back out to Tuohy, who ran inside-50, shifted onto his right boot and goaled on the run.
Terrific play, and big response from the Cats.
And now, Tom Hawkins has marked one-on-one and is lining up straight in front. He comes in from 50m, and kicks truly. Two quick goals.
Saints 5.5 (35), Cats 8.8 (56)