RICCIARDO CONFUSED
McLaren's Daniel Ricciardo, last year's Monza winner in a one-two with Lando Norris, admitted to some confusion when he spoke to his race engineer after the top 10 shootout.
"For a moment he said 10th and then he said someone's got a penalty, or someone got a lap deleted, so now you're ninth. And then he goes another one, now you're eighth. It just got better.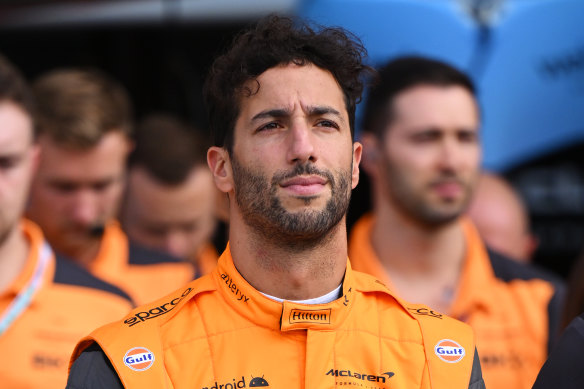 "What he told me was fifth but now what the rest of the team tells me is fourth.
"So yeah, not sure. I had no idea, to answer your question. I knew the lap was a handful so I wasn't expecting a crazy good position crossing the line."
Ricciardo will start fourth, with Norris third.
Their team boss Andreas Seidl said the rules were clear, although sometimes complex, and the provisional grid should be issued much faster.
Loading
"I accept it's probably a good idea we should discuss [how] to avoid this vacuum," he said.
Mercedes team boss Toto Wolff agreed the system was creaky but said heavy punishments for exceeding the engine allocation, often for strategic reasons, were needed.
"On the engine side we are not cost-capped yet and if there were no grid penalties we would have qualifying engines and not five but 20. The big teams would spend what they want in order to have an advantage.
"That's why there needs to be a certain factor that limits that and avoids that. Has it got too complicated? For sure. But still we don't want to have an arms race on engines."
Reuters
News, results and expert analysis from the weekend of sport sent every Monday. Sign up for our Sport newsletter.